Contact Support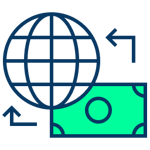 Are you a retail investor?
Learn more about DriveWealth, who we are, and our role with your investment account(s) or check out the common questions from retail investors below.
Please note, you should direct any questions about your investment account(s) to the financial services firm in which it was opened.
Are you a Partner?
Please log-in to submit a support ticket.
Common Questions from Retail Investors
Q: Who is DriveWealth and why do I receive documents from you?
A: DriveWealth is a FINRA-registered broker-dealer that partners with global financial institutions, brokers, app developers, and technology companies to give customers the ability to open a U.S.-based brokerage account.
If you're receiving information from us, it means you likely have an account with one of our partner firms. Any questions about your account should be directed to the financial services firm where the account was opened.

Q: I have an investment account and I need general support with updating personal information, logging into my account, assistance with an account belonging to a deceased relative, social security benefit documentation, etc. Who can assist me?
A: Please reach out to the financial services firm directly for assistance with your account.

Q: I received a decommission notice about my DriveWealth account. Who can answer my questions?
A: DriveWealth will communicate details regarding decommissioning your account via email. Please read the email carefully as it contains instructions about steps you need to take.

If you still need assistance, please submit an inquiry to DriveWealth.
For all other inquiries, click here to fill out the form and a member of our team will reach out as soon as possible.